The Sumgait Massacres: Characteristics and Definitions
Keywords:
Artshakh Issue, Sumgait, ethnic violence, genocide, massacre, slaughter
Abstract
This paper concerns one of the first displays of ethnic violence in the recent history of the USSR that took place in the city of Sumgait in the Azerbaijanian SSR in February 1988 and was the start of violence of an anti-Armenian nature. It is a study of contemporary perceptions, definitions and terminology. Arising from this object, this paper examines the following questions:
● What were Armenian perceptions and characteristics of the Sumgait massacres and the factors that governed their conditions
● What definitions and perceptions were merited as a result of the Sumgait massacres by the Azerbaijanian side
● How were the Sumgait massacres evaluated by the international public and the USSR leadership
● What were the scientific definitions of the terms given to the Sumgait massacres and their characteristics.
Research has been carried out on the basis of specialist literature, archival materials, witness statements, contemporary periodical press etc. Descriptions, analyses, narrative analyses and comparative methods were also utilised in this study.
As a result of the research carried out, the conclusion was reached that the February 1988 massacres of the Armenian population of the Azerbaijanian city of Sumgait by the participants, various political circles and structures, conditioned by several factors, merited different appraisals. On the Armenian side, they were immediately linked, in the collective Armenian consciousness, to the Armenian Genocide realised in the 20th century within the Ottoman Empire. The central authorities, arising out of Soviet national policy principles, interpreted the event as "mass unrest." In its euphemistic definitions, the Azerbaijani side attempted to "neutralise" the ethnically based violence used against a part of the population. The "Armenian intrigue and treachery" theory, as a "legal" explanation of the violence, aims to justify the crimes committed and evade any responsibility for them. The international public saw the Sumgait massacres in an ethnic context, stressing the laudable, necessary measures taken by the central authorities to prevent and stop them.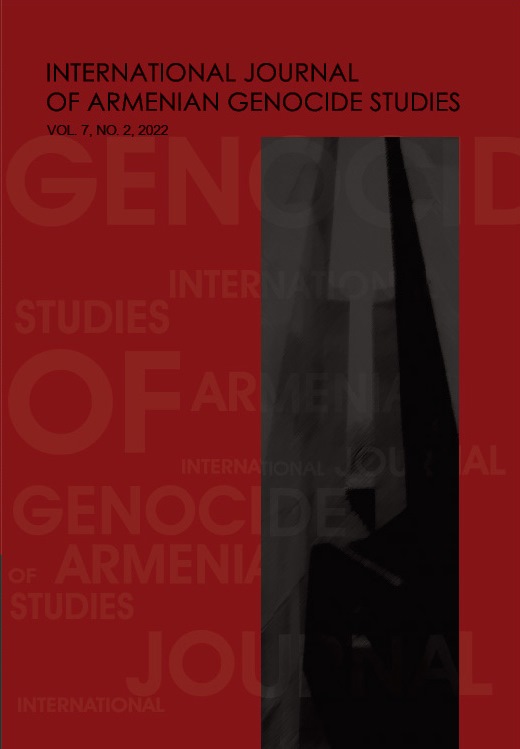 Downloads
How to Cite
Hovhannisyan, G. S. (2022). The Sumgait Massacres: Characteristics and Definitions. International Journal of Armenian Genocide Studies, 7(2). https://doi.org/10.51442/ijags.0034
License
Copyright (c) 2022 Gayane S. Hovhannisyan
This work is licensed under a Creative Commons Attribution-NonCommercial 4.0 International License.